Comprehensive List of Researchers "Information Knowledge"
Department of Media Science
Name

ISHIGURO, Yoshio
Group

Joint Member
Title

Designated Associate Professor
Degree

Ph.D (Information Studies)
Research Field

Human Computer Interaction / Image Processing / signal Processing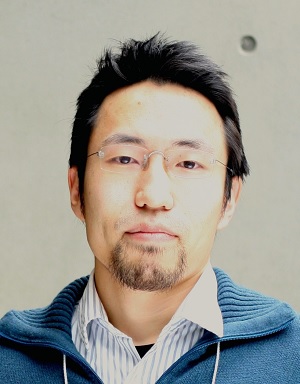 Current Research
Human computer integration
Career
Yoshio Ishiguro received his PhD (Information Studies) in the Graduate School of Interdisciplinary Information Studies at the University of Tokyo. He was post-doc researcher at Disney Research. He was a Research Fellow at the Japan Society for the Promotion of Science. He received his Associate degree from Toyota National College of Technology and B.Eng. / M.Eng. degree in information technology from Ritsumeikan University. His research interests include mixed reality, augmented reality, and human computer integration. He is a member of the Virtual Reality Society of Japan and the Information Processing Society of Japan and the Association for Computing Machinery.
Academic Societies
ACM
Information processing society of Japan
Publications
2010 Pervasive 2010 Best Video Award (Title: Aided Eyes: Eye Activity Sensing for Daily Life)
2011 AH2011 Best Paper Award (Title: Peripheral Vision Annotation: Noninterference Information Presentation Method for Mobile Augmented Reality)
2012 Good Design 2012 Best 100 (Happiness Counter)
2014 ACM CHI2014 Honorable Mention Award (Title: 3D Printed Interactive Speakers)