Comprehensive List of Researchers "Information Knowledge"
Department of Media Science
Name

KAWANISHI, Yasutomo
Group

Speech and Image Science Group
Title

Assistant Professor
Degree

Ph.D. (Informatics)
Research Field

Pedestrian Sensing / Pattern Recognition / Object Detection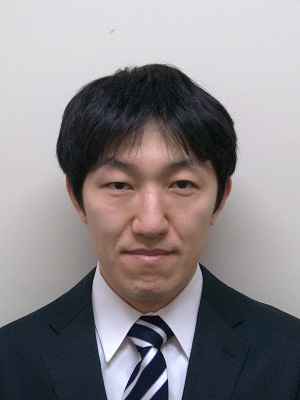 Current Research
Pedestrian Detection / Tracking / Identification
I am currently working on Pedestrian-centric Image Processing for videos of various cameras such as surveillance cameras and in-vehicle cameras. Now I'm mainly tackling Pedestrian Detection from an in-vehicle camera. Especially, my main focus is detecting distant pedestrians who are very small in an image captured by such cameras.
For several years, I have been studying processing surveillance videos, including Pedestrian Tracking and Pedestrian Image Retrieval based on the Person Re-identification, which is a technique to match the same pedestrian pairs in two different surveillance videos that are captured by different cameras observing non-overlapping areas. I have been tackling multiple pedestrians tracking across many cameras and also tackling Pedestrian Image Retrieval, which is an image retrieval of a specific pedestrian from surveillance videos. Through the researches, I published a survey of Person Re-identification researches (in Japanese). I also released a public pedestrian dataset named Shinpuhkan 2014 dataset.
I was also working on Privacy Protection of pedestrians in a surveillance camera. The system, named "HENSHIN (Metamorphosing) Camera, " detects pedestrians and estimates the background image, and draws pedestrian avatars on the estimated background image. The system never outputs pedestrian raw image even if the system fails the pedestrian detection (Link: Henshin (Metamorphosing) Camera).

Career
2012, Ph.D. in Informatics, Graduate School of Informatics, Kyoto University
2012.09 – 2014.09, Post-Doctoral Fellow at Academic Center for Computing and Media Studies, Kyoto University
2014.10 – 2015.03, Designated Assistant Professor at Department of Innovation for Future Society, Nagoya University
2015.03 – Present, Assistant Professor at Department of Media Science, Graduate School of Information Science, Nagoya University
Academic Societies
The Institute of Electronics, Information and Communication Engineers (IEICE)
Publications
Yasutomo Kawanishi, Ikuhisa Mitsugami, Masayuki Mukunoki, Michihiko Minoh, "Background Image Generation by Preserving Lighting Condition of Outdoor Scenes," Procedia Social and Behavioral Science. 2010. Volume 2, Issue 1, pp.137-142.