Comprehensive List of Researchers "Information Knowledge"
Department of Media Science
Name

KOBAYASHI, Tessei
Group

Media Representation Laboratory
Title

Visiting Associate Professor
Degree

Ph.D.
Research Field

Experimental Psychology / Developmental Cognitive Science / Psycholinguistics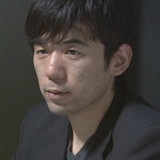 Current Research
Linguistic and Cognitive Development in Children
We are unique animals because we use language for complicated social communication and conceptual problem solving. Although human children appear to acquire easily language within a few years of birth, a computer cannot learn a human language like human children, even if we use very advanced technology represented by current computer science. Our aim is to clarify how children acquire language and to apply scientific evidence to support parenting and early education with ICT technology.
Research Topics:
Analyzing vocabulary spurt based on longitudinal data
Clarifying learning mechanism on nouns and verbs using syntactic cues by experimental approach
Creating child vocabulary database (age of acquisition, production list, etc.) based on large sample cross-sectional data
Proposing ICT application for language learning support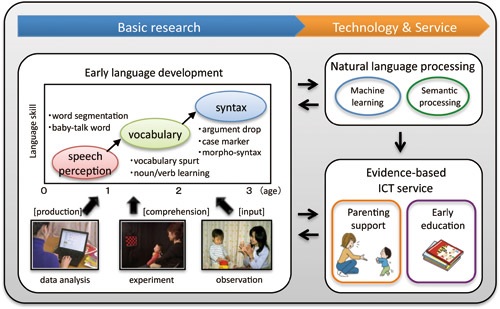 Career
2004 Receiving Ph.D. in Graduate School of Arts and Science, University of Tokyo, 2005-present Working at NTT Communication Science Laboratories, NTT Cop.
Academic Societies
Japanese Psychological Association
Japanese Cognitive Science Society
Publications
「First Words:Age 0-3」(Shougakkan, 2008)
「Basic Word Database」(Gakken, 2008)
Kobayashi, T. et al. (2005). Auditory-visual intermodal matching of small numerosities in 6-month-old infants. Developmental Science, 8, 409-419.
Kobayashi, T. et al. (2004). Baby arithmetic: One object plus one tone. Cognition, 91, B23-B34.